When
Participants
Cost
Requirements
22nd - 25th November 2018
Hetrosexual Couples Only
£ 930 per couple (3 nights full board)
£ 875 if booked before 31st August
None. Open to all
Massage is a beautiful way to explore and deepen love, connection, intimacy and conscious sexuality with our lover. It expands our awareness, sensuality, fulfilment and pleasure.

Conscious loving touch enhances love, trust, sensuality, sexuality, connection and deepens relationships. Learn to expand pleasure by giving and receiving sensual touch. Simple, effective techniques for relaxing your body and arousing your senses.

This retreat is not only learning to massage each other but how to connect on a deeper more intimate level with oneself as well as one's lover and the world around. We will share the underlying principals for living a Tantric life - a life of love, connection and presence. It is an opportunity to awaken to a deeper, more fulfilling way of being and living.
On this journey we will introduce:
Types of touch
Massage techniques
Breath techniques
Developing giving and receiving skills
Full body massage
Body maps for arousal
Yoni & Lingam massage
Tantric Sadhana
Testmonial From Previous Retreat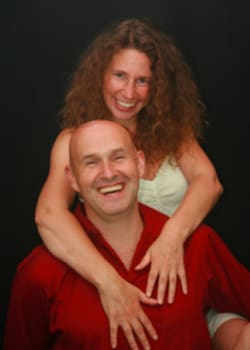 Teacher's Pete Warnock
& Kalindi Jordan
Pete Warnock and Kalindi Jordan both been practicing various forms of massage professionally since 1993, around this time they both also started to explore sacred sexuality. Since they met in January 2008 they have loved sharing massage and tantric sadhana with each other and love sharing their experience and techniques with people wishing explore the more sacred side of intimacy - Tantra. So enabling one to share and explore the wonders of creative touch and expanded energy and awareness with their lover, inspiring relaxation, deep surrender and heightened pleasure, connection and unity.
Who is this retreat suitable for?
This journey is for couples and intimate friends only and is limited to 12 couples and includes nudity - the massage is only shared with your partner. People in same sex relationships please make contact for further courses.

We aspire to create a sacred and safe space for you and your lover to learn some satisfying ways to nourish, connect and pleasure each other. This will be in a shared space with other couples and nudity is essential. You will have your own private 'nest space' to work in and you will only work intimately with your partner.

The retreat is designed to be relaxing and welcoming and the topics covered will involve nudity and arousal. It is the foundation weekend for all other levels of our Massage for Lovers trainings.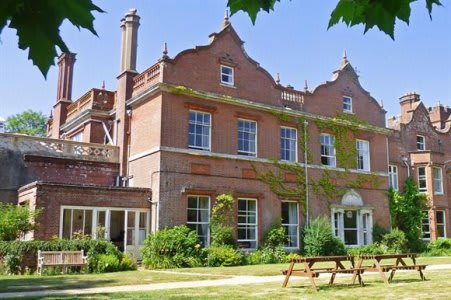 Surrounded by majestic trees of differing greens, and a timeless landscape stretching into the distance, Gaunts is naturally beautiful and peaceful. One hears the birdsong, the cooing of pigeons. Roe deer come and nibble the roses of an early morning. The 'atmosphere', ambience, embraces one on entering; some say they feel it from miles away. The rooms and setting are spacious, peaceful and beautiful. They have 44 single, double and twin bedrooms for guests. There are a number of conference and reception rooms, of which the Barn Theatre is their largest indoor space. A perfect setting for lovers intimate connection.
Contact Information
For information, booking, questions about this event. Please contact the organiser below
07929 838667
contact@livinginlove.co.uk
CLICK HERE TO BOOK